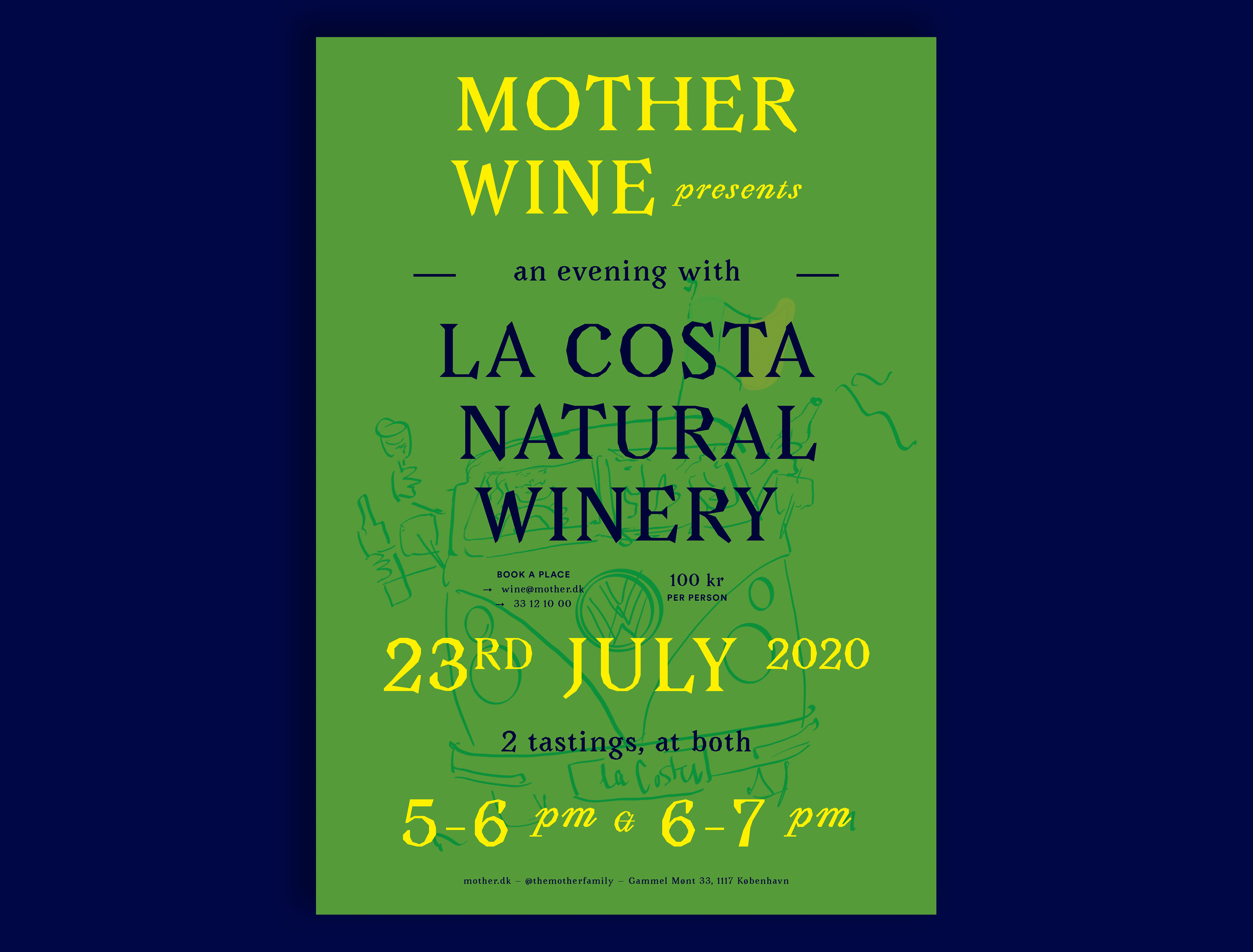 Client
Mother.dk
(Mother Wine)

Project
La Costa Natural Winery

Roles
Art Direction
Graphic Design
Layout & Typography

Collaborators
Anna Oldham Cooper (Illustrations)

Deliverables
Print Collateral
Poster DesignsInstagram Assets
Year
2020
Subject


Mother Wine is a well-known Natural wine bar in the cool Gammel Mønt district of central Copenhagen. MW is the sister bar and bottle shop to Mother.dk, the infamous Pizza Restaurant based in the popular meat-packing district 'Kødbyen'.

Each Month, Mother Wine hosts a wine tasting alongside a mediterranean winery that supply the bar with an inspiring mix of high-quality, refreshing and deliciously tasting natural wines available today.

I designed a selection of posters and a range promotional social media assets, Instagram posts and stories that would help showcase these tastings. Presented here, a selection of designs from the 'La Costa Natural Winery' tasting session.