Client

The Foundling Museum

Project
The Introductory Galleries
(Permanent Gallery Display)

Project undertaken in collaboration
with Ralph Appelbaum Associates.

Roles
Exhibition Design
Layout & Typography
Artwork and Production
Photo Stitching

Collaborators
Steven Roberts (3D Exhibition Designer — Project Lead)
Stephanie Chapman (Lead Curator)
Nina Cosford (Bench Illustrations)

Deliverables
Exhibition Design
2D Exhibition Panels
Special Graphics
Specification Sheets

Photography
Ralph Appelbaum Associates
Subject
"The Foundling Museum works to transform the lives of disadvantaged children through the arts and to inspire people to make the world a better place."
The Foundling Museum tells the history of the Foundling Hospital, the UK's first children's charity and first public art gallery. We aim to inspire everyone to make a positive contribution to society, by celebrating the power of individuals and the arts to change lives.
I was approached by the Lead Curator to design the 2D Exhibition Graphics for a new permanent display telling the story of the museums foundations; The Introductory Galleries. Alongside Exhibition Design specialists, Ralph Appelbaum Associates, and in collaboration with their exceptionally skilled Exhibition Designer Steven Roberts, we were tasked with bringing the designs to life.

The final display includes a range of exhibition interpretation panels on various substrates across different scales, detailed artwork captions and numerous archival images, Intricate stitched maps, wall quotations and colourful bench illustrations (by Nina Cosford) that all encompass the story of the Foundling Hospital for the visitor experience.

*Elevations on this page are not to scale and are for display purposes only.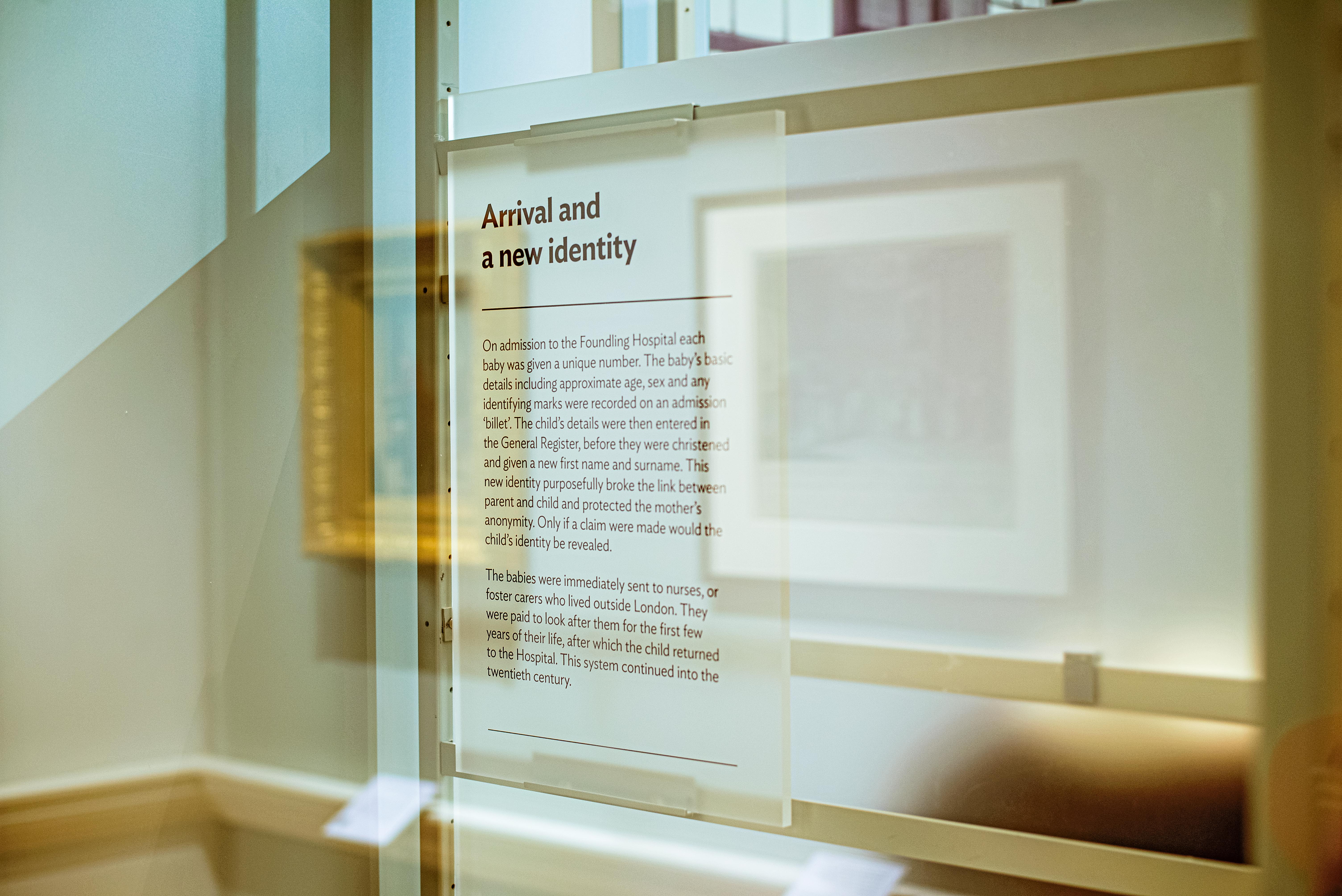 Process


I worked for the most part remotely on this project co-ordinating with both Stephanie and Steven on revisions when required. On-site visits were made to determine scale and size of certain elements, making sure the story was chronologically told in the most accurate way through the design. As the viewer would walk 'through' the space from one end to the other rather than 'into' a space, the design needed to feel engaging enough to follow the timeline.

Result


The Foundling Museum has a enormous history for so many individuals it has supported through The Foundling Hospital, and I'm happy to have contribited in some way to present this narrative to the public.

Steven and Stephanie made the collaborative nature of this project super easy to co-ordinate designs and sync final production together. I thank them both for getting me involved and trusting me on this project.